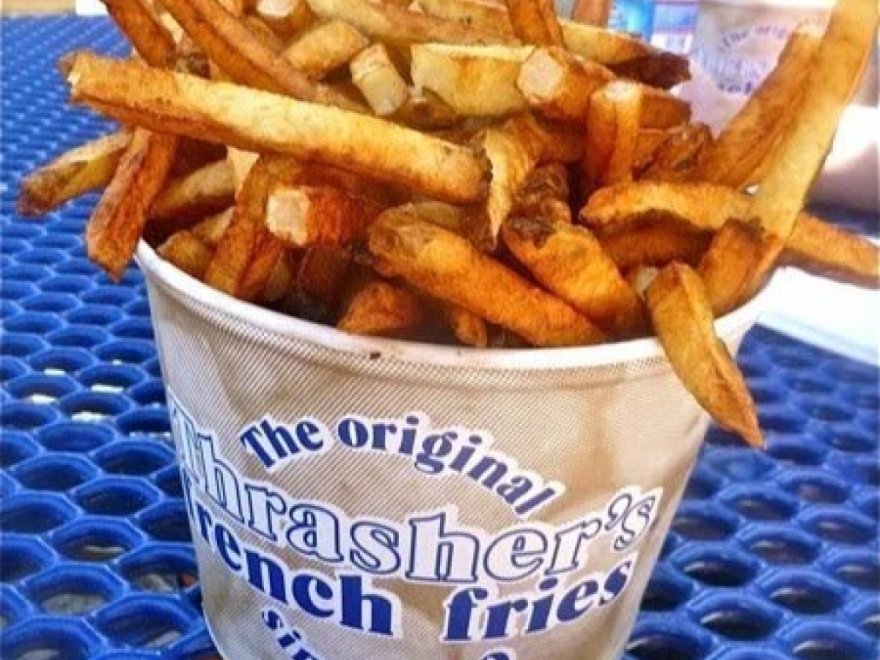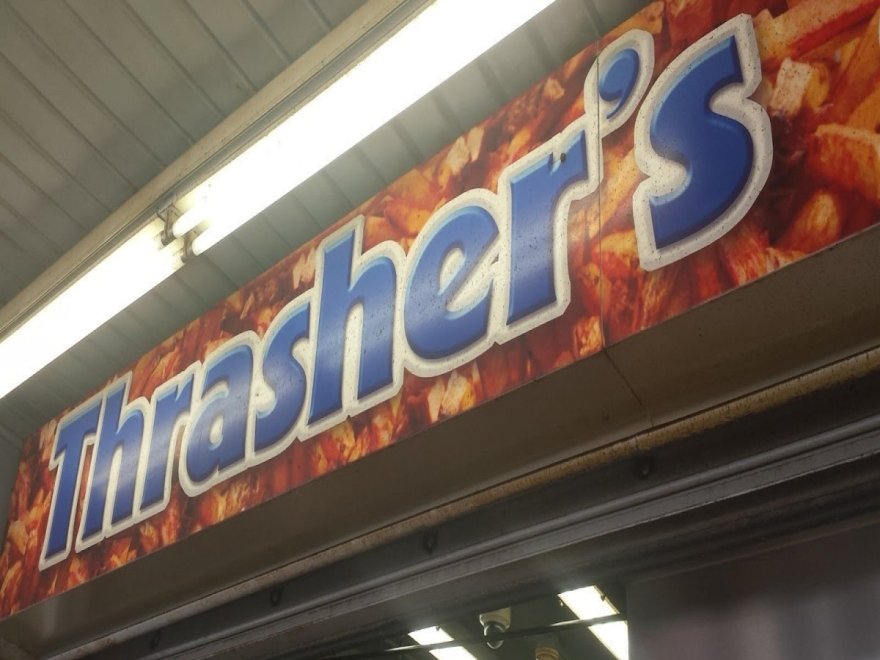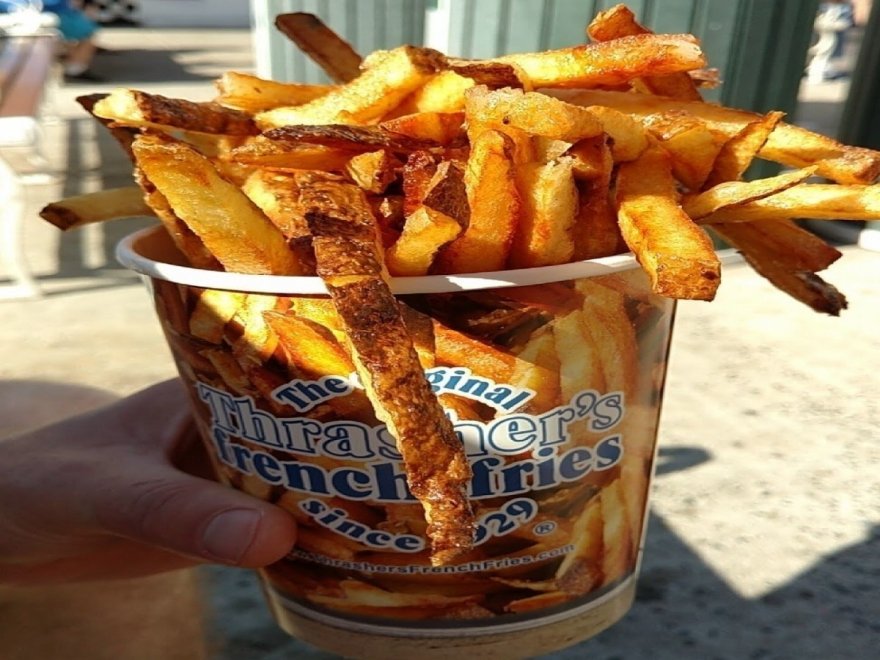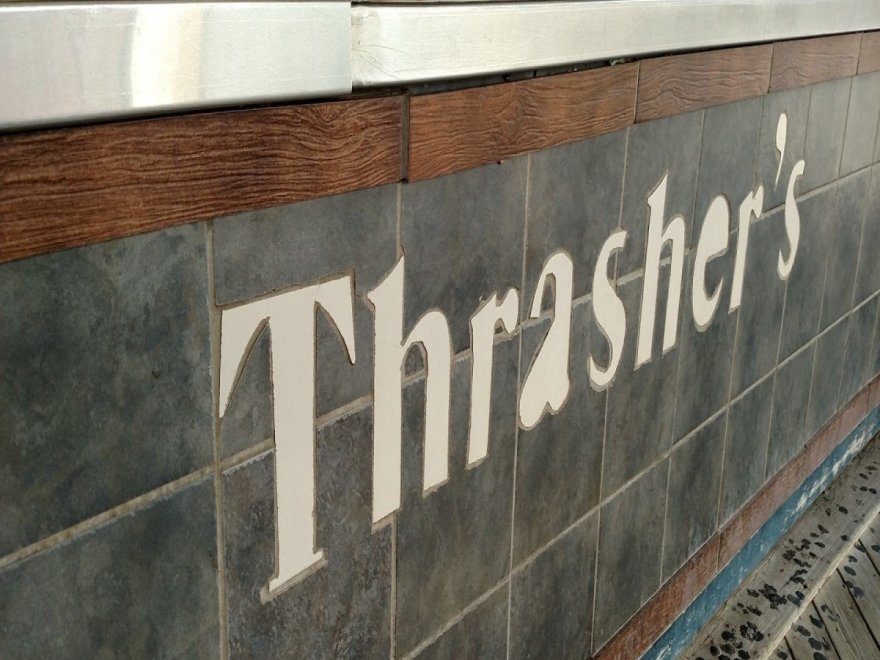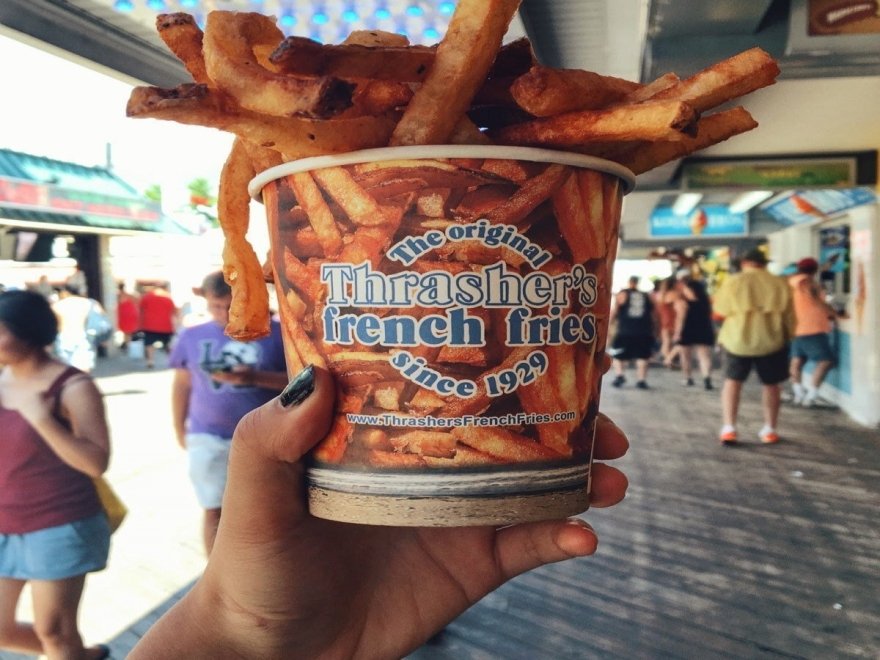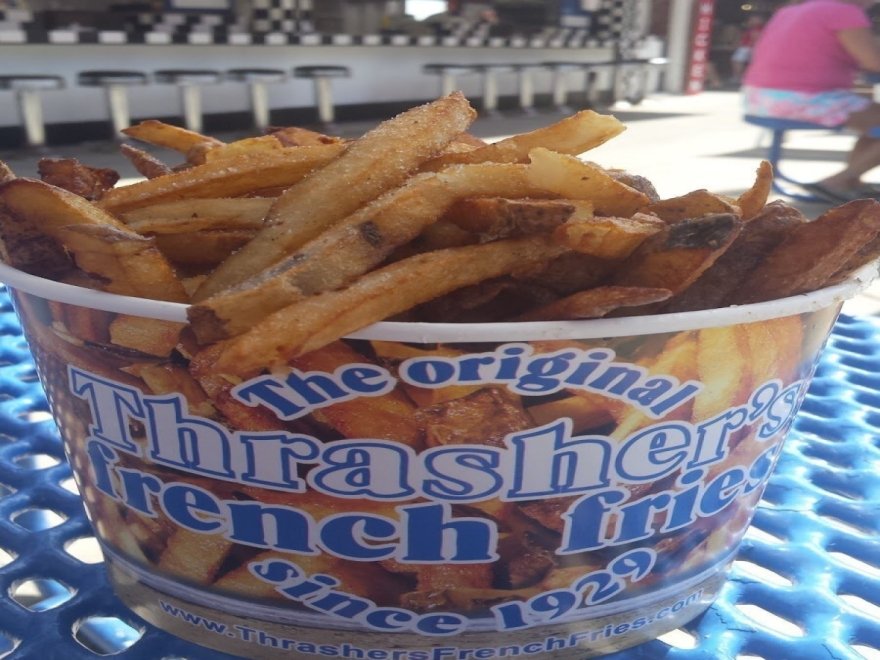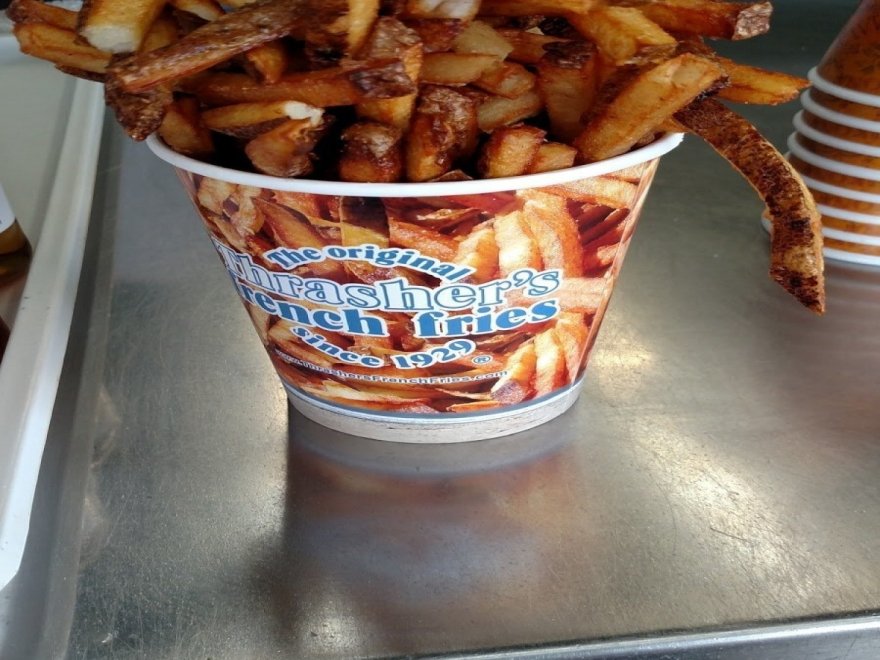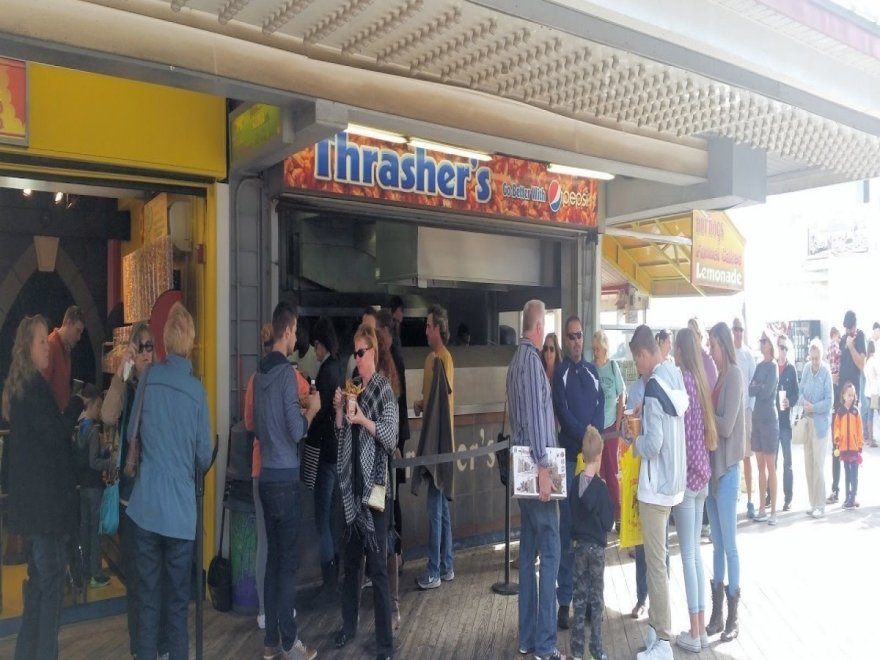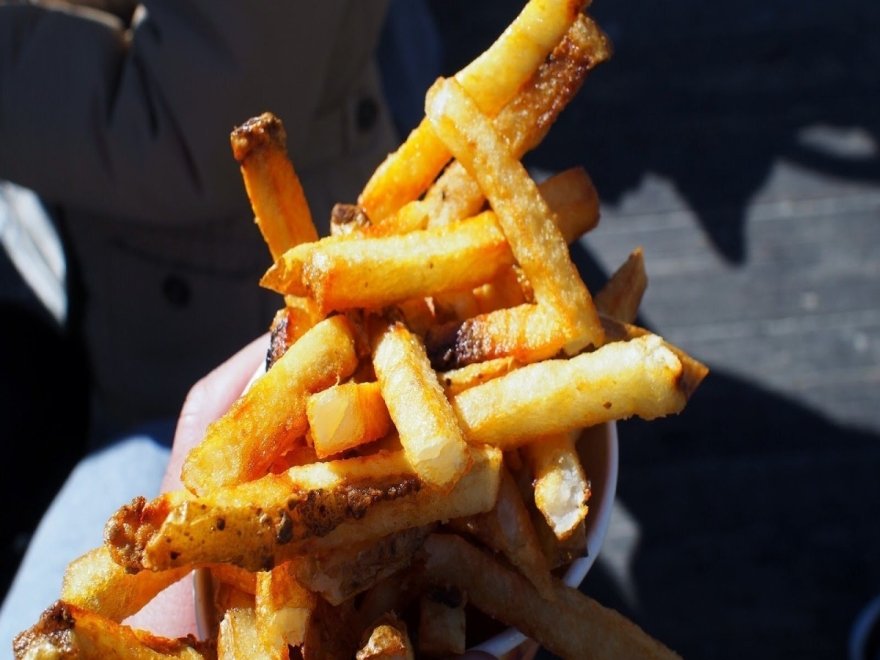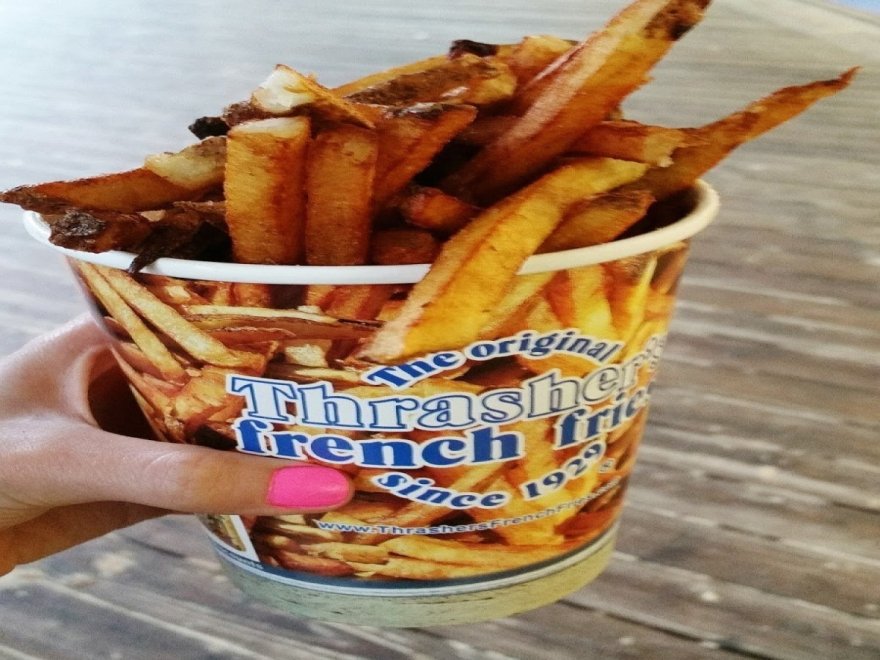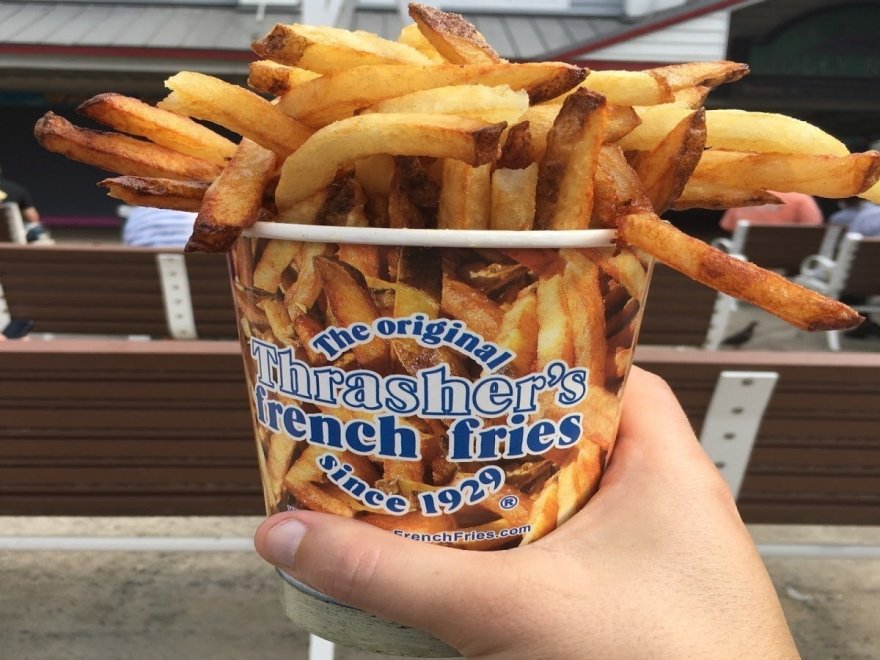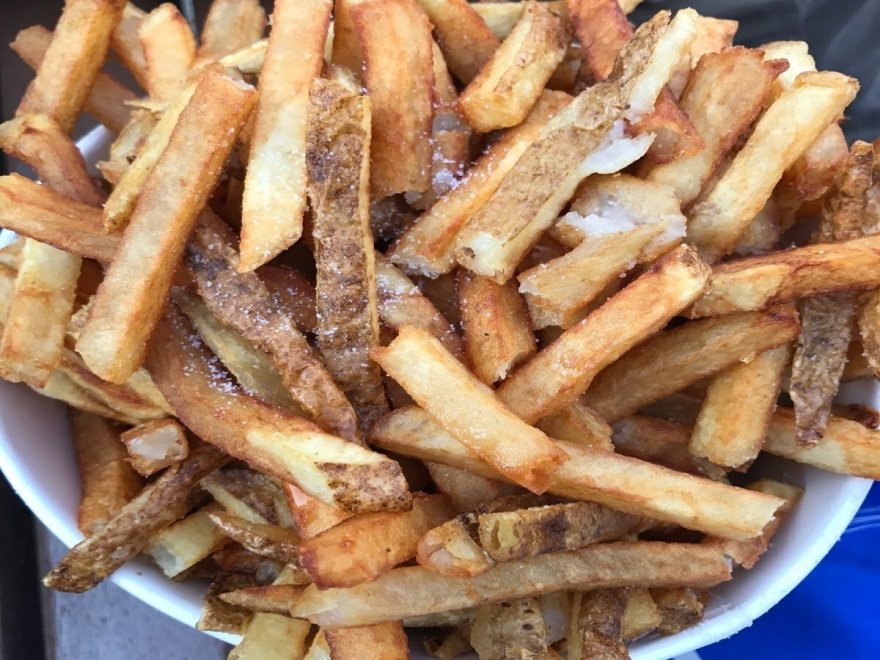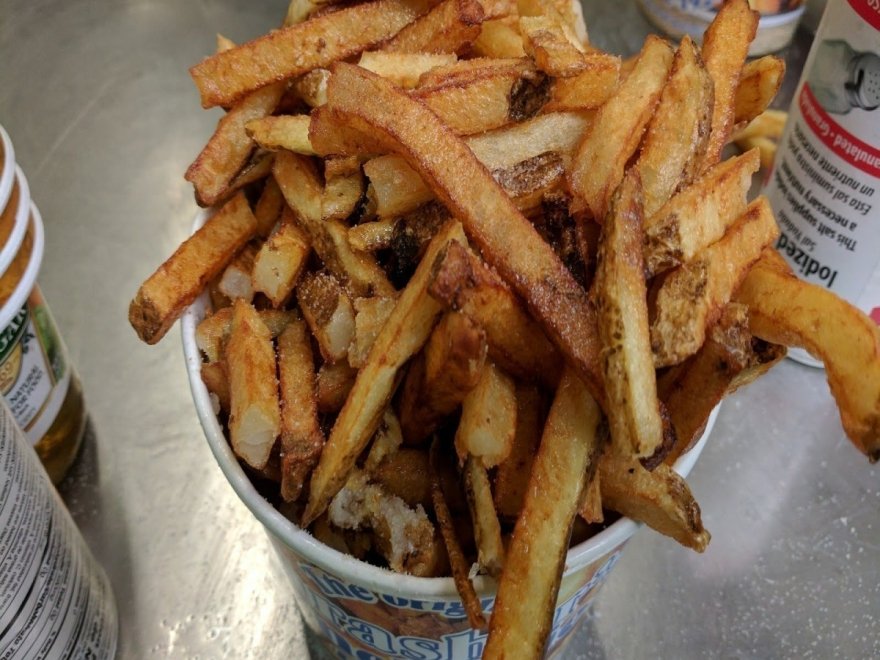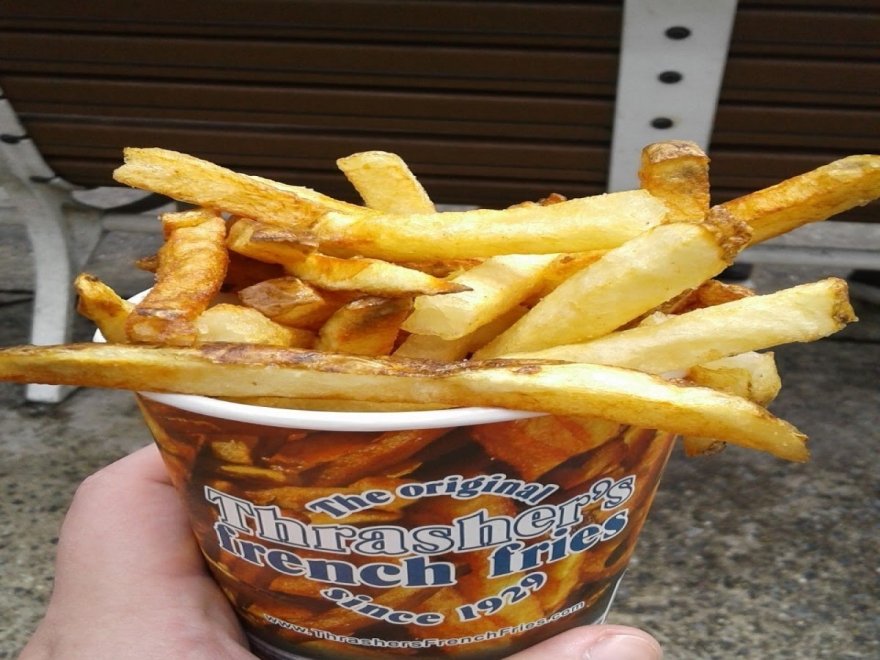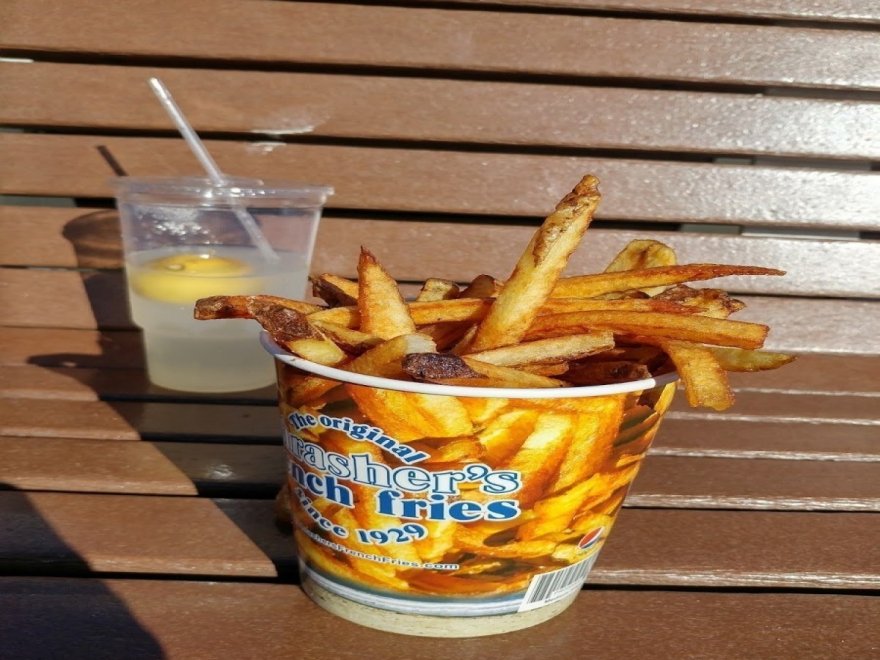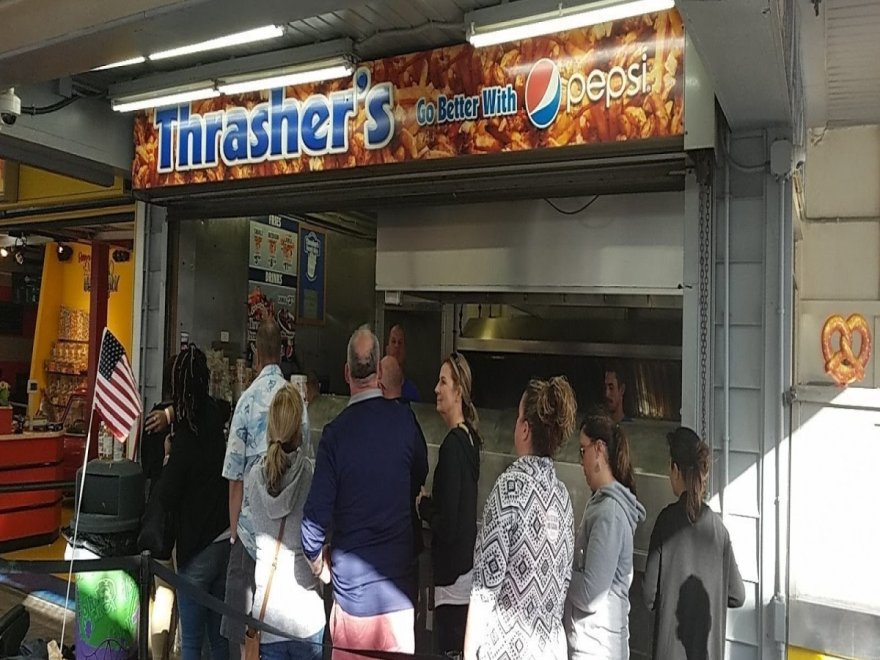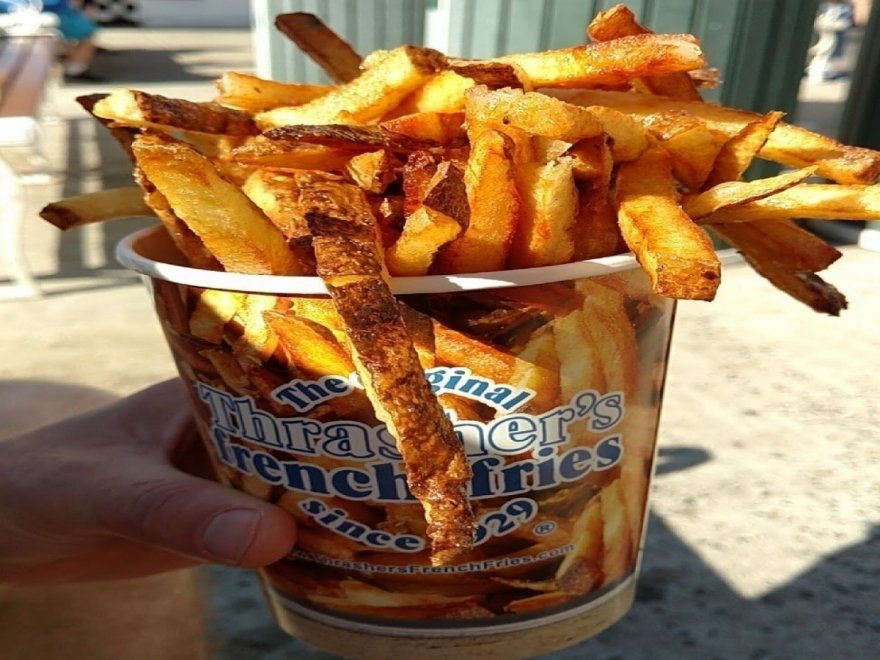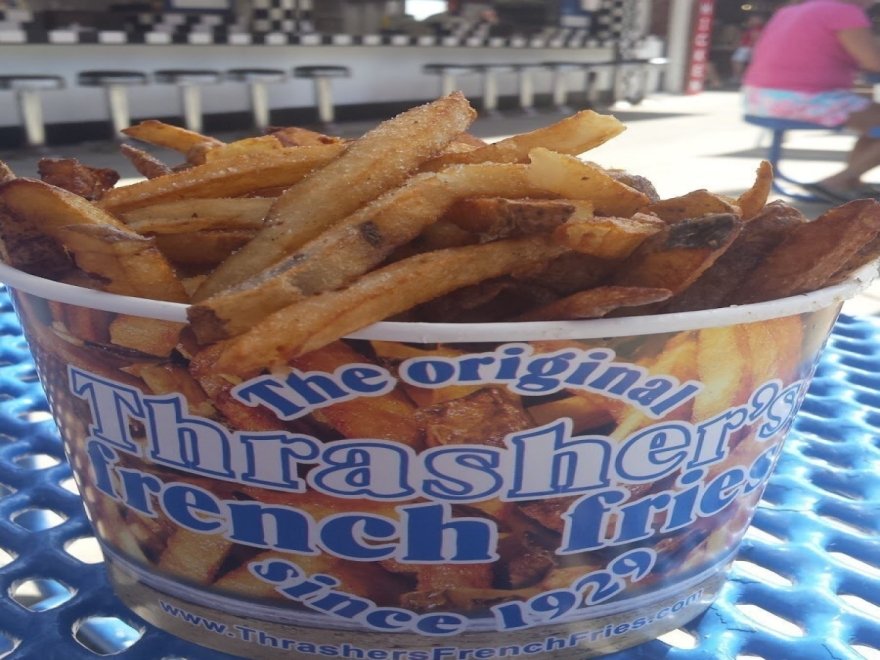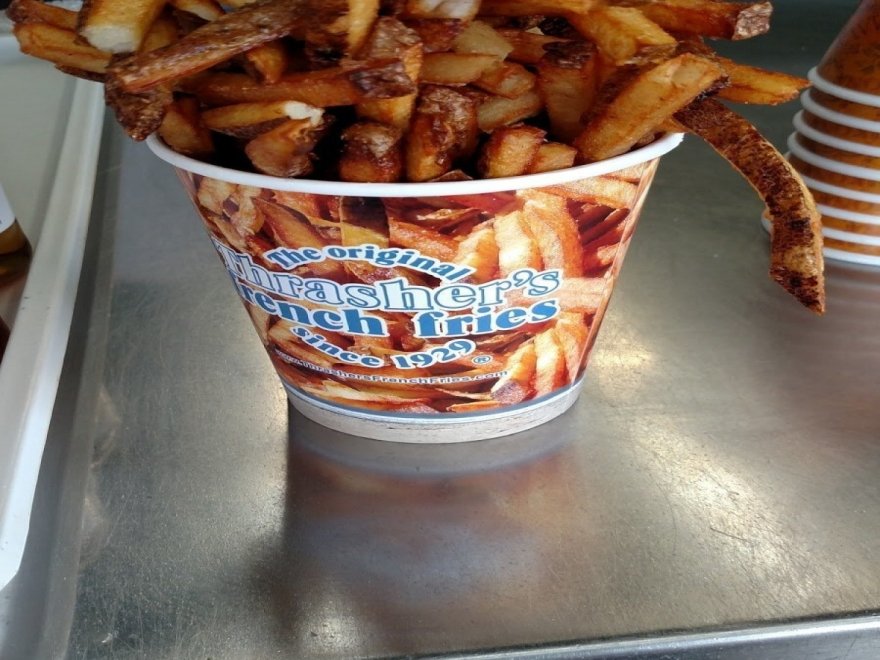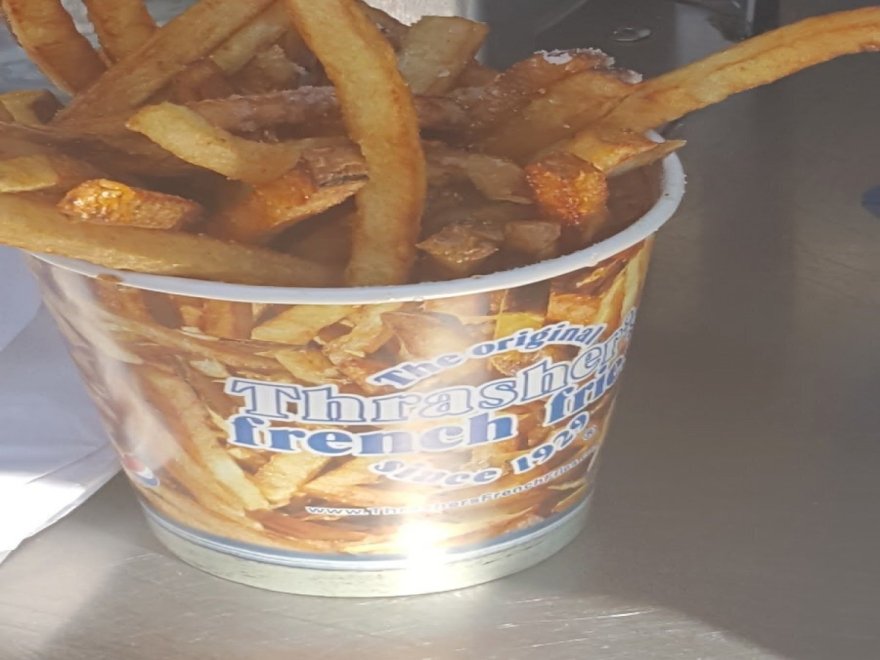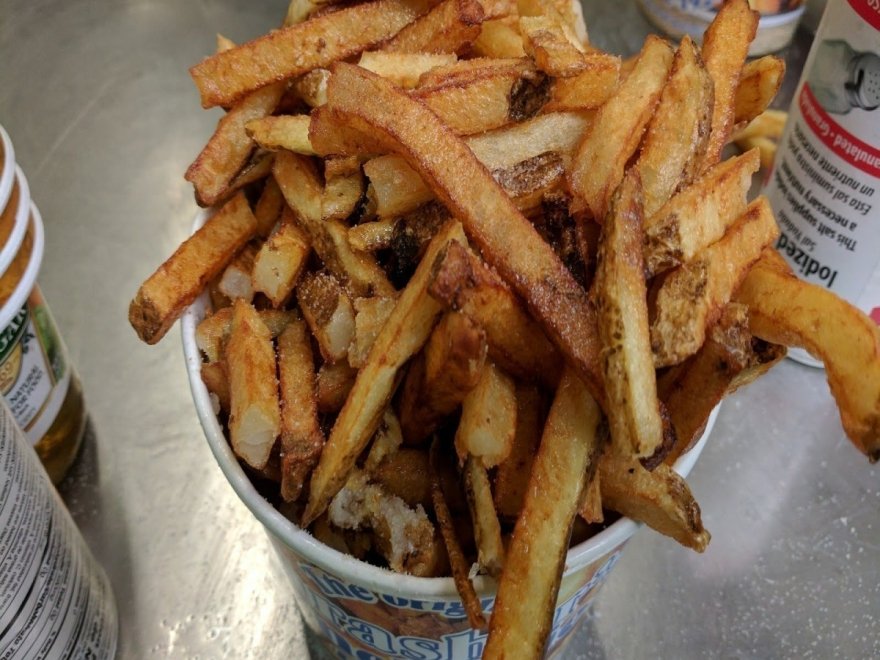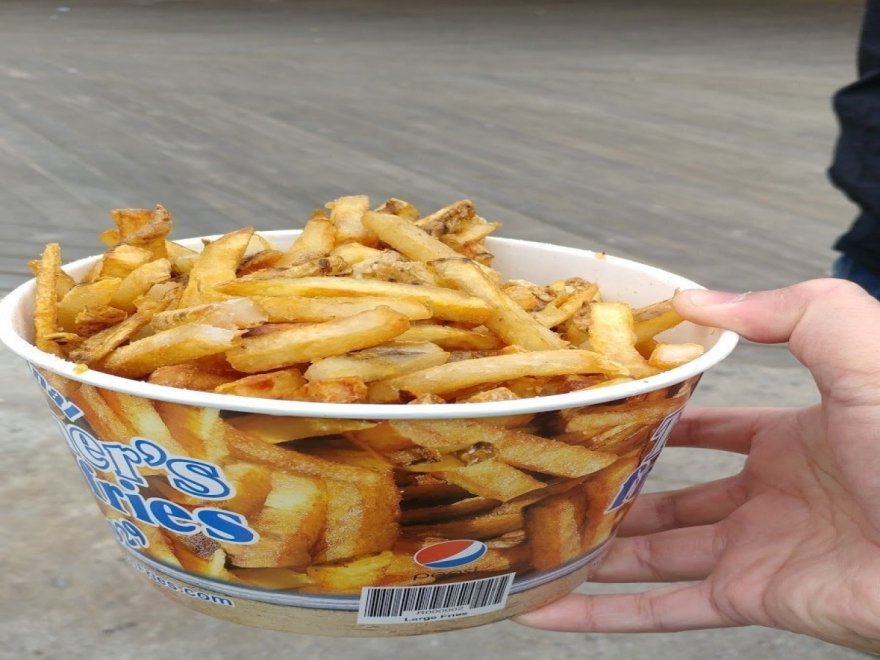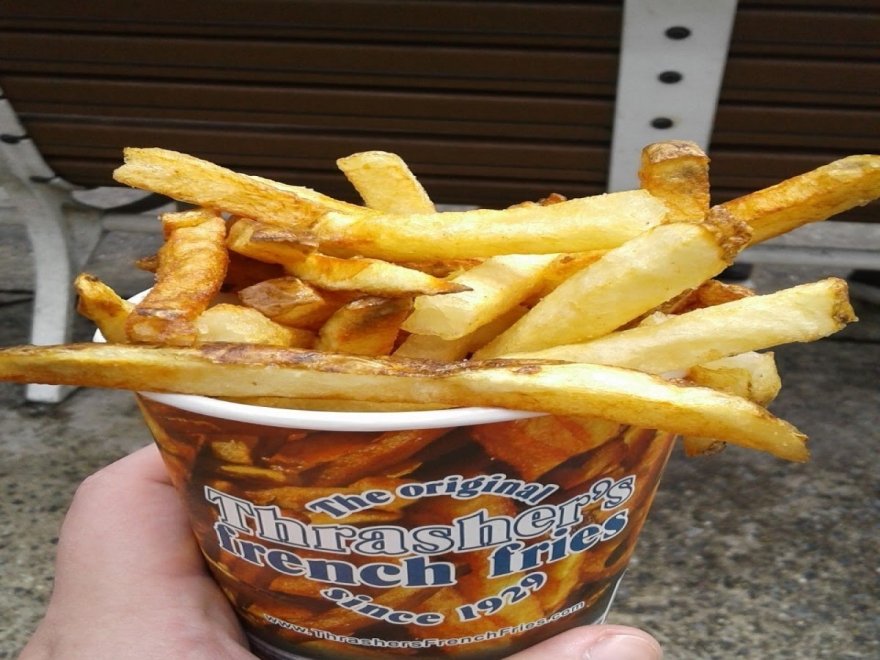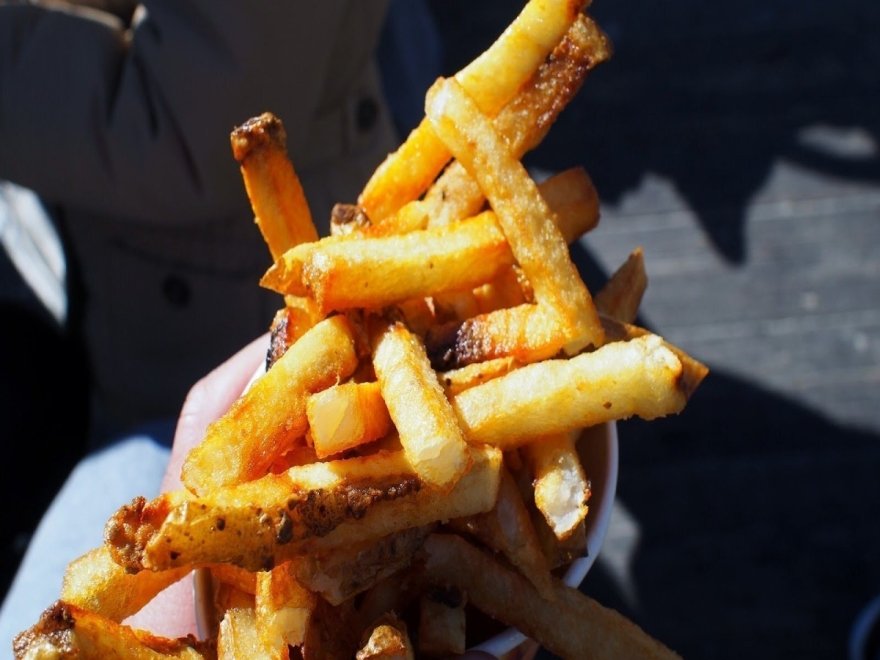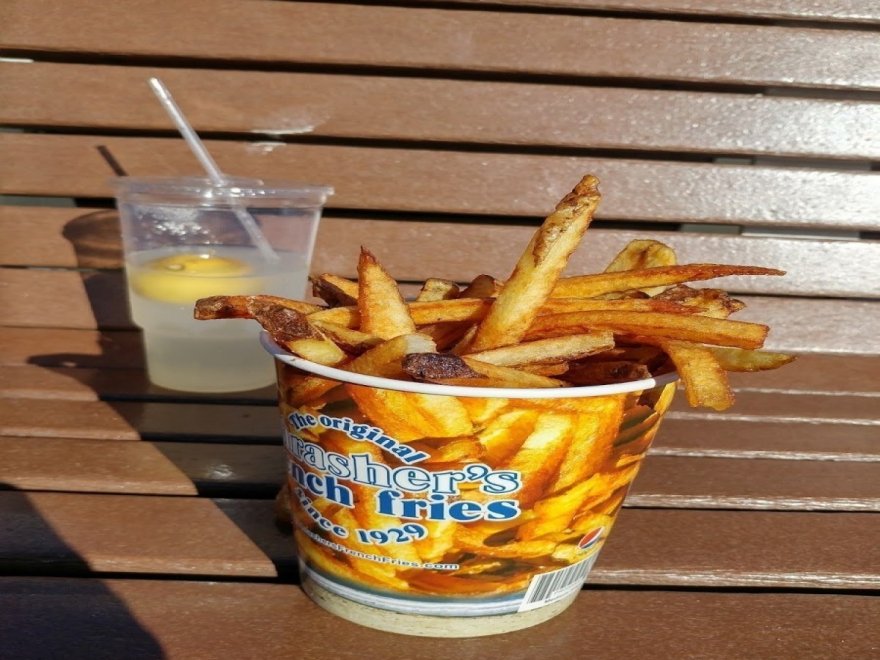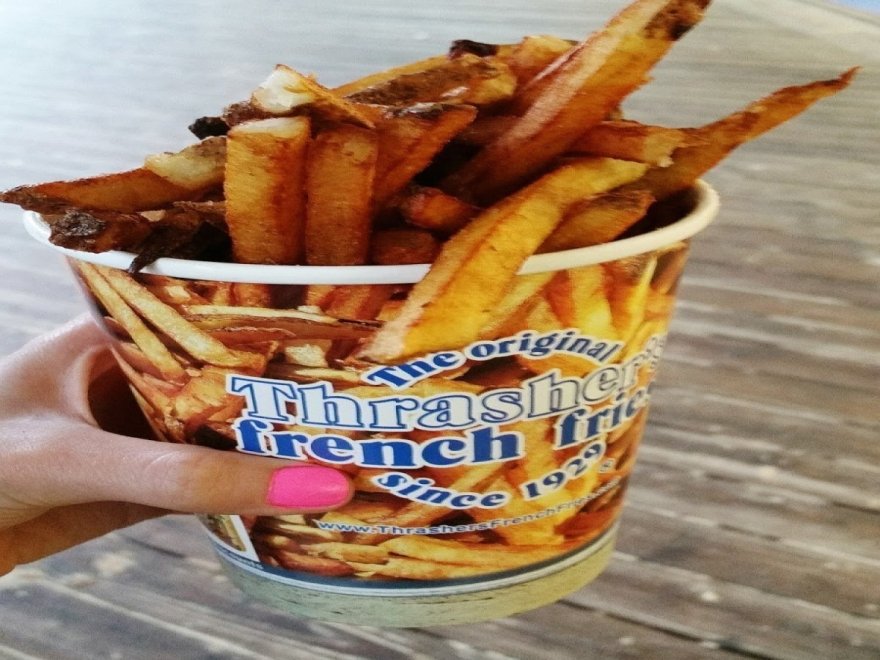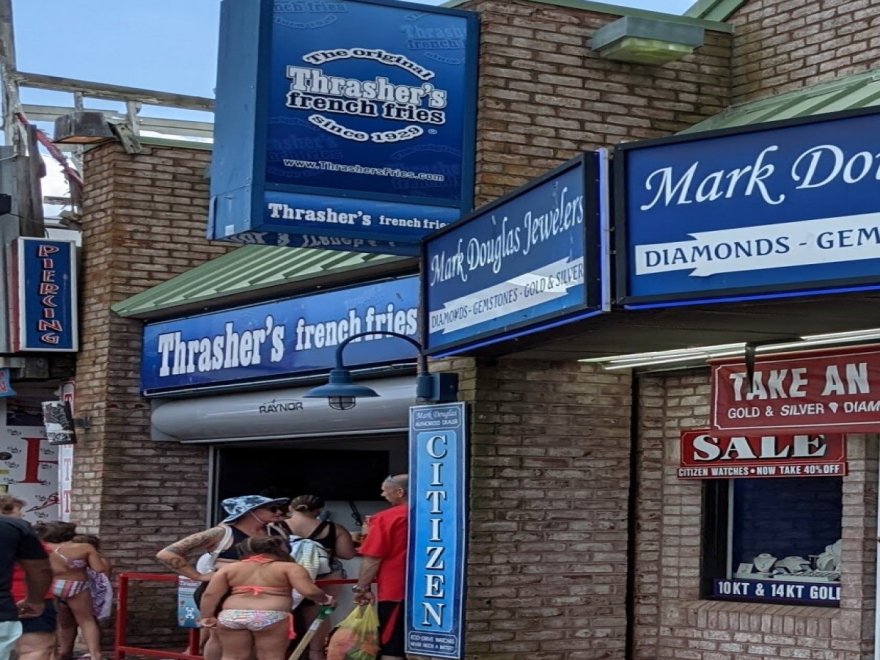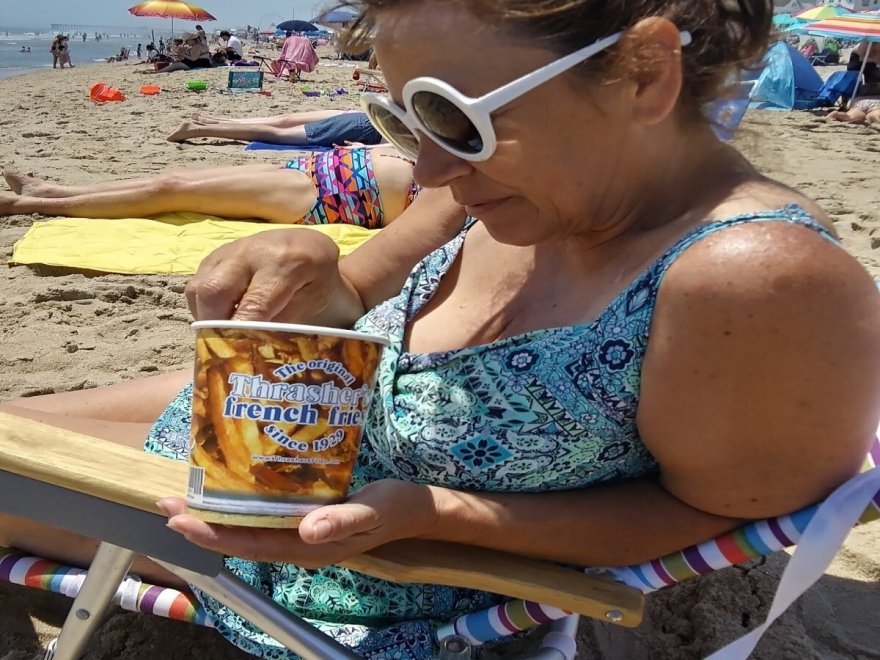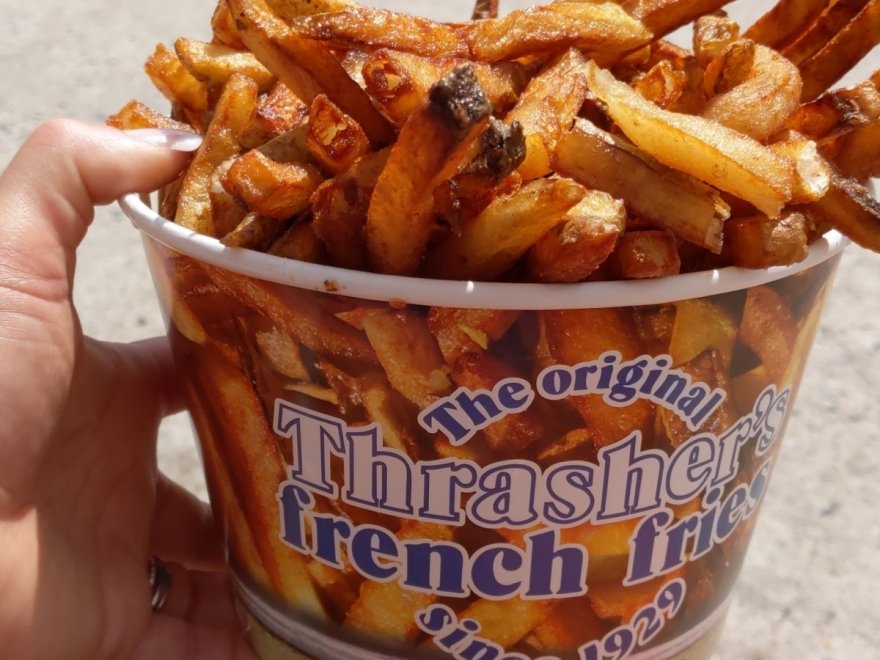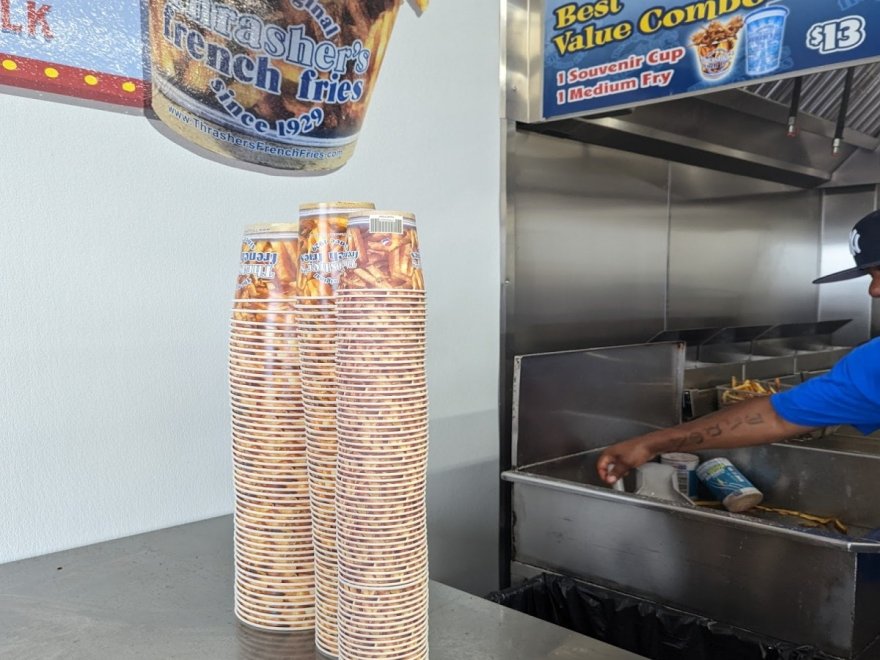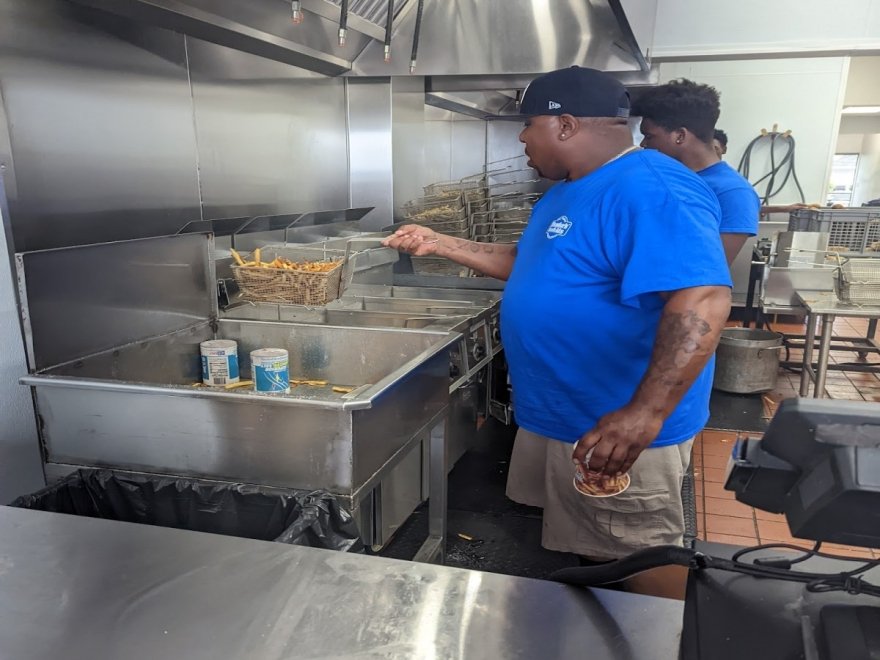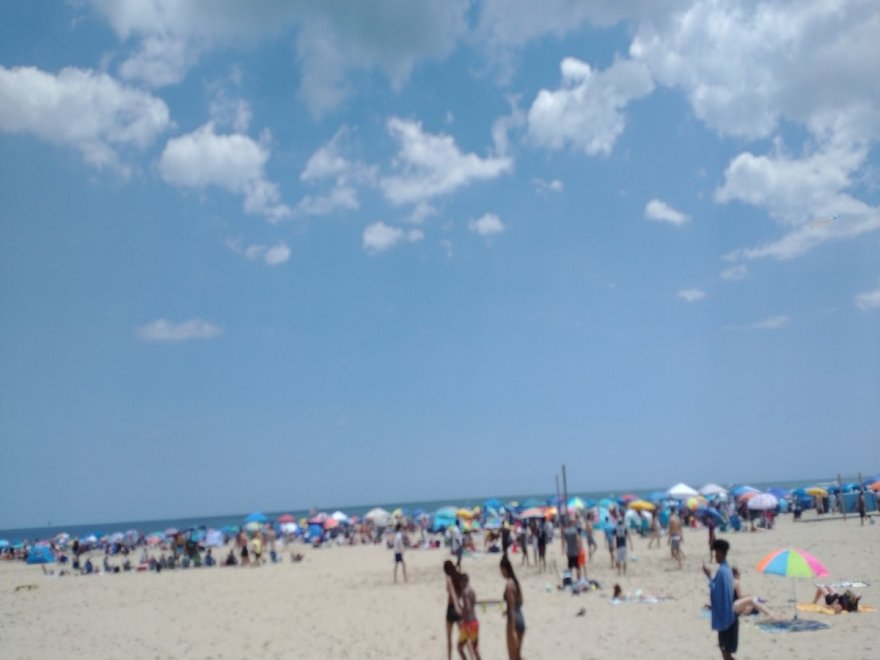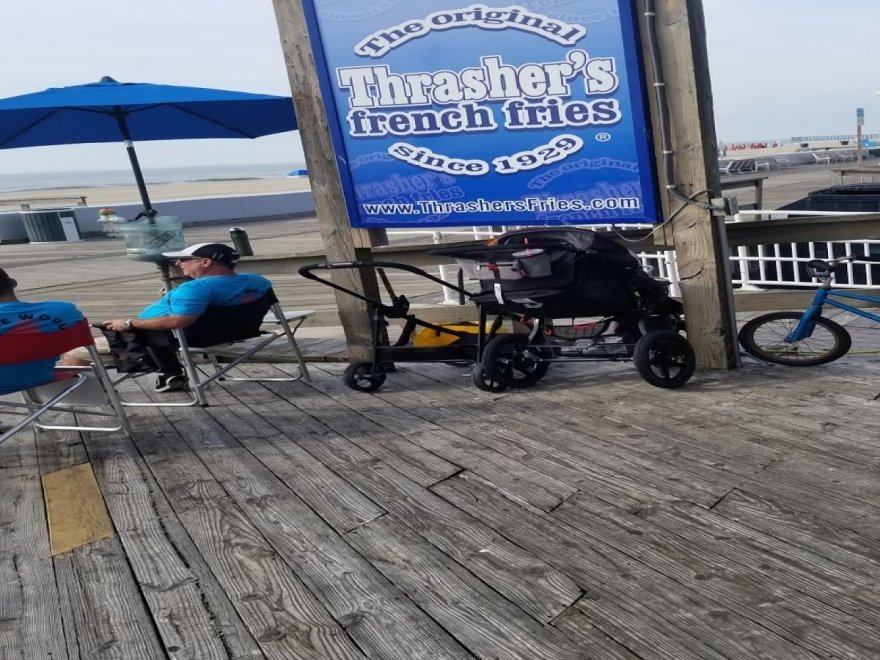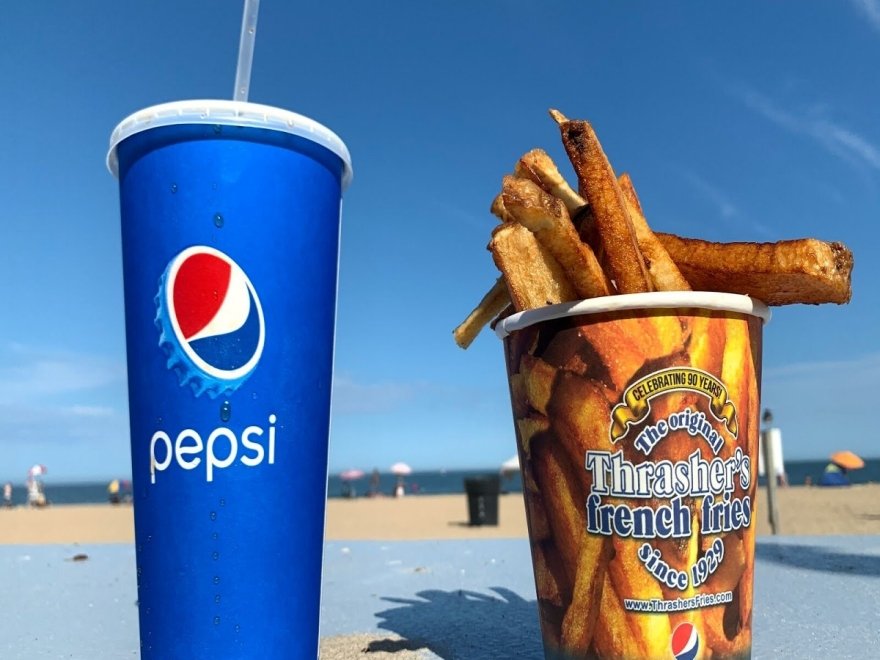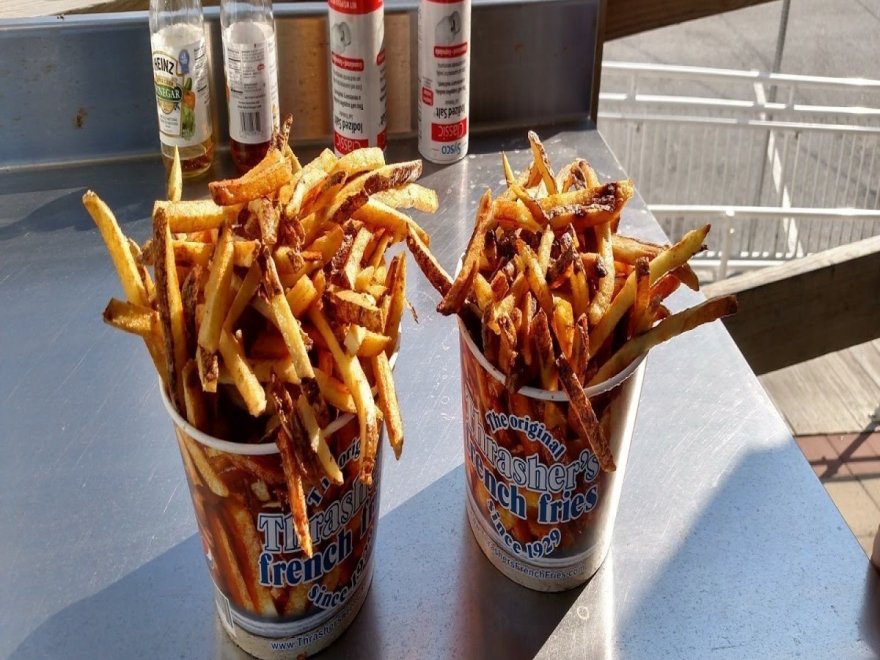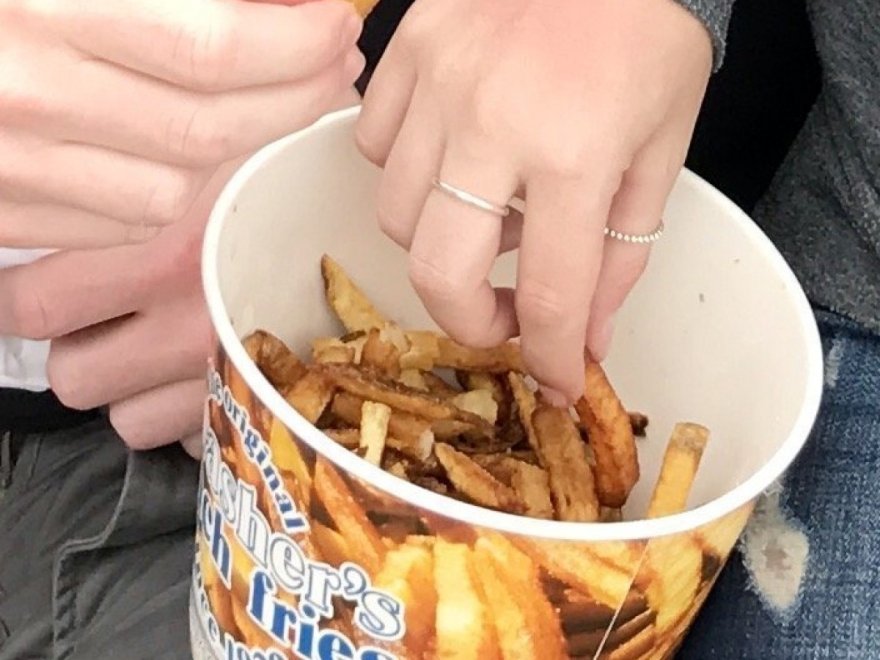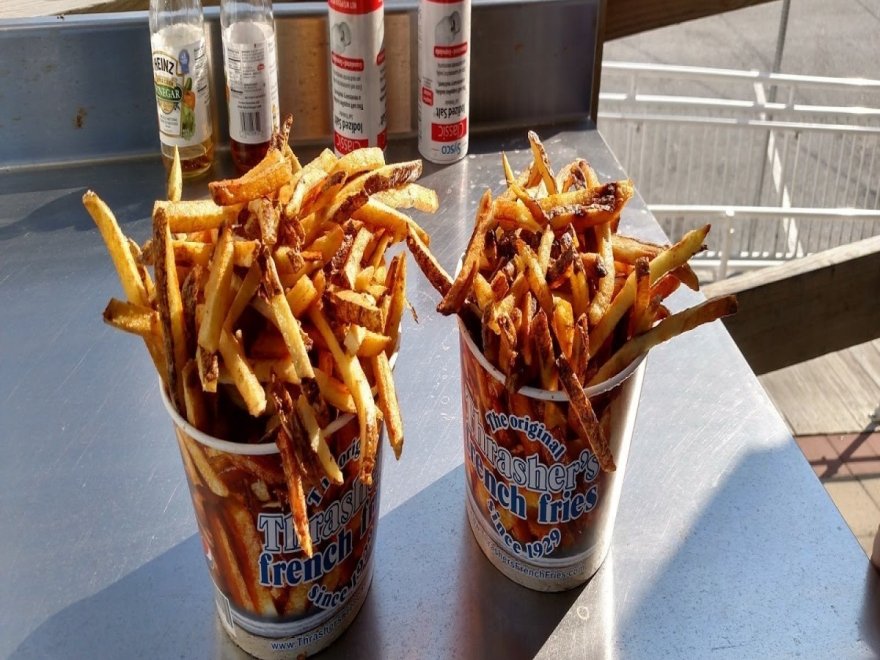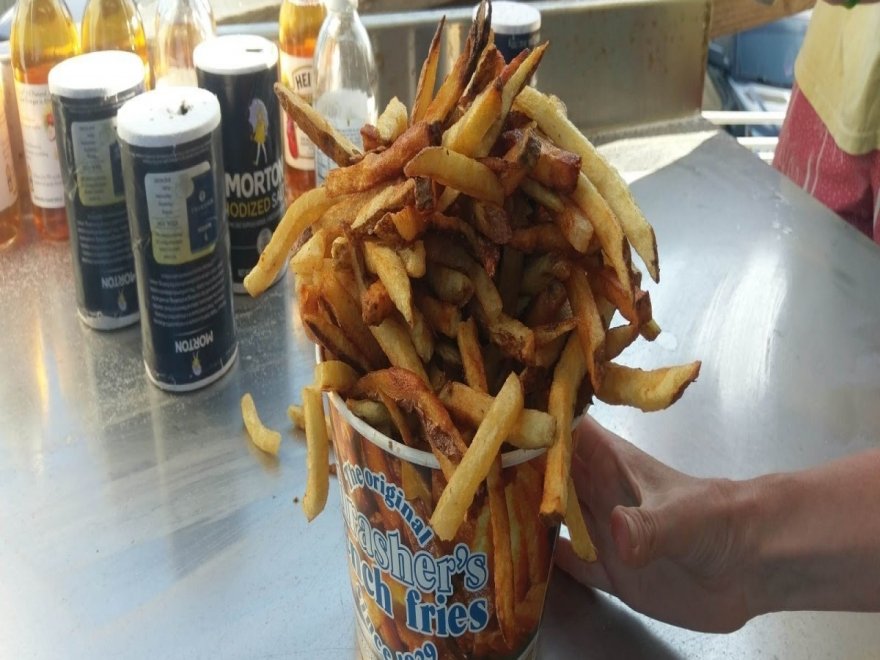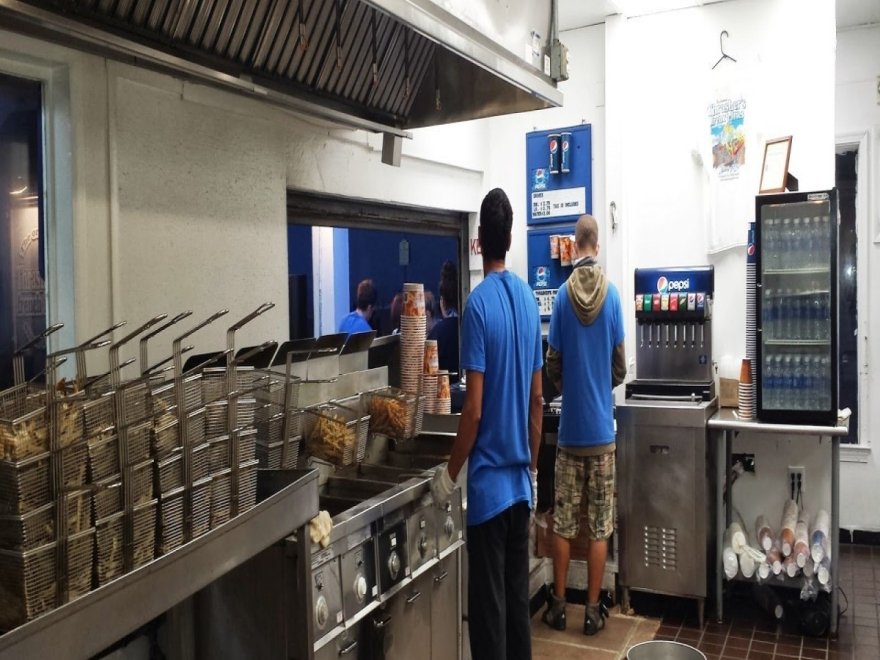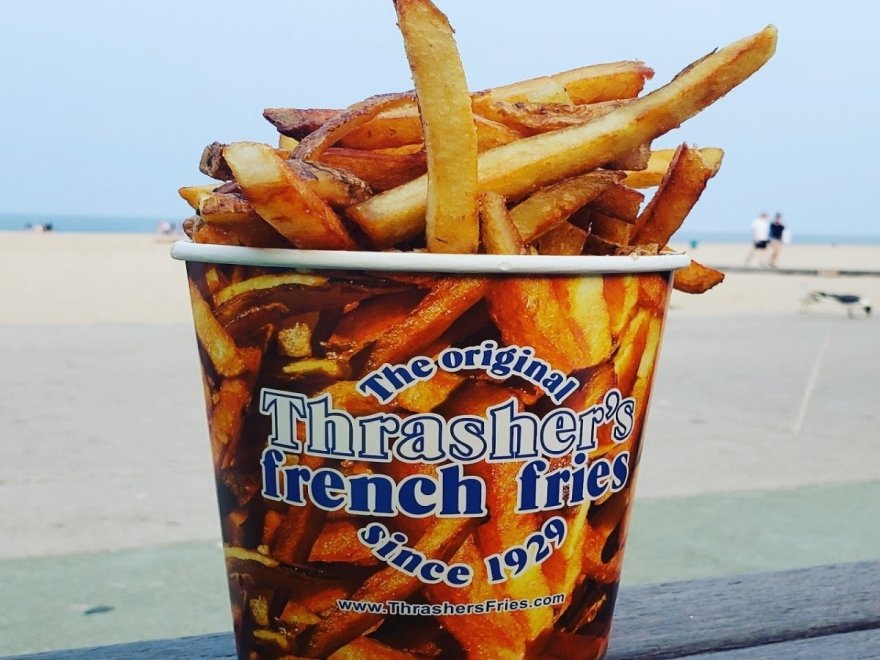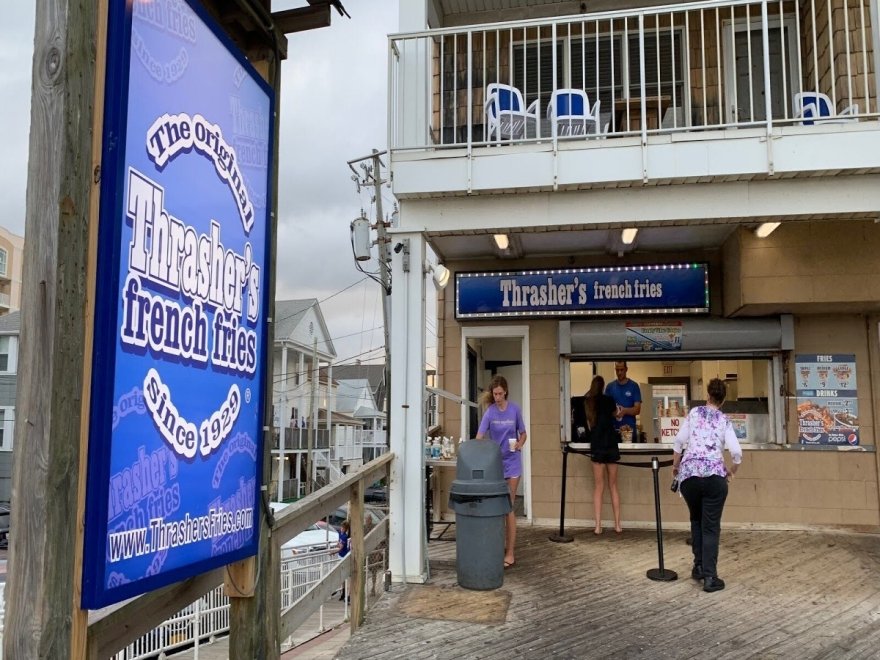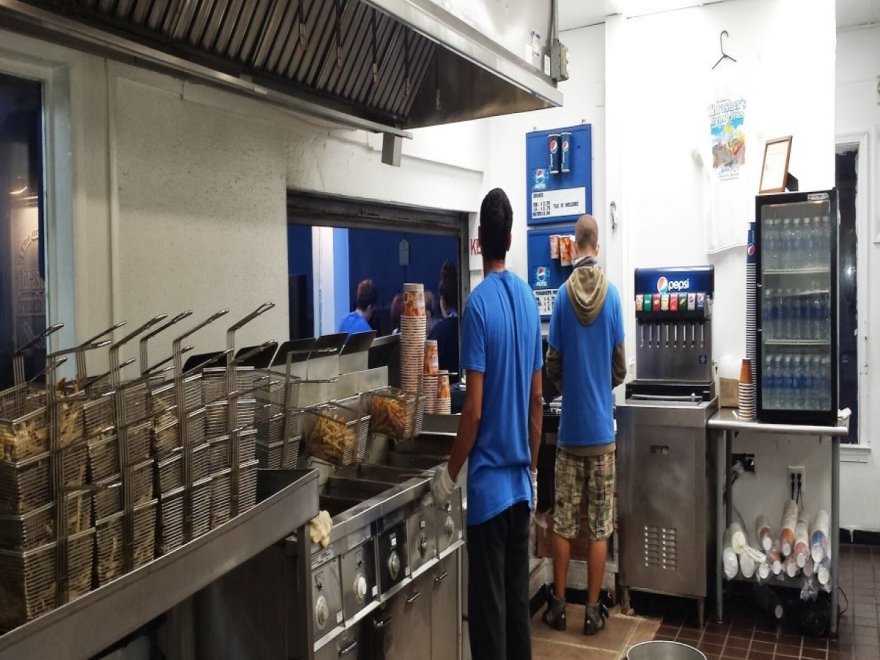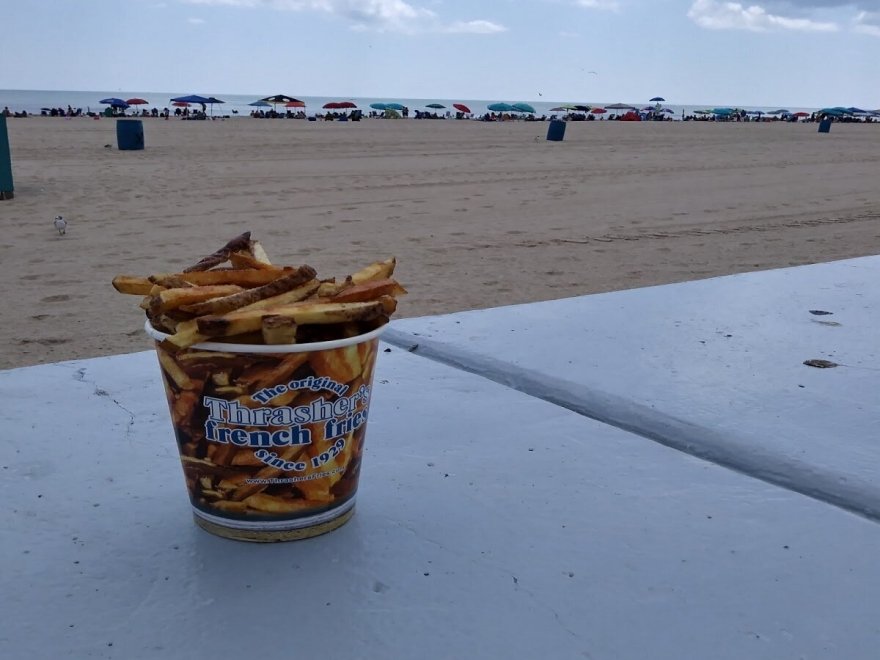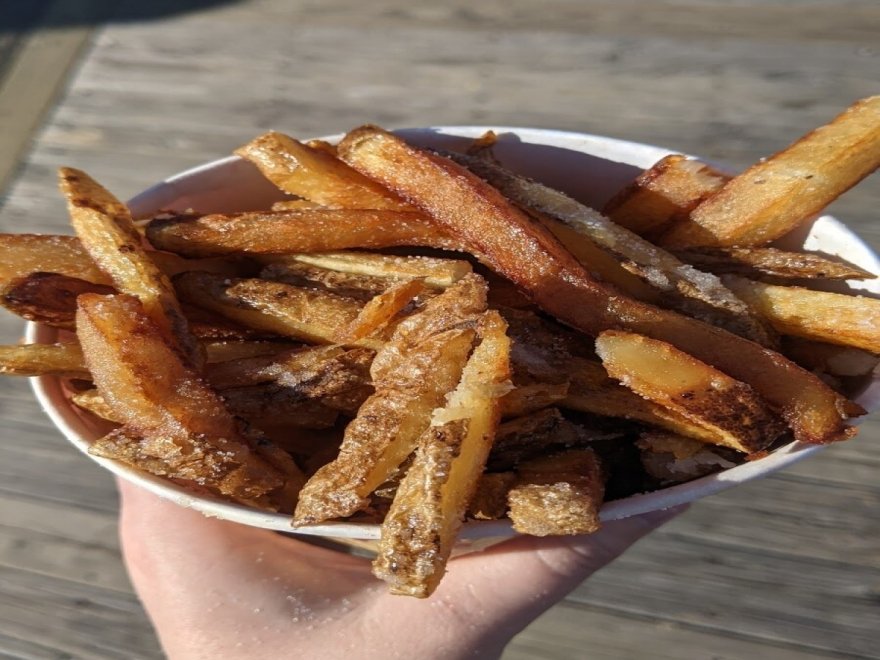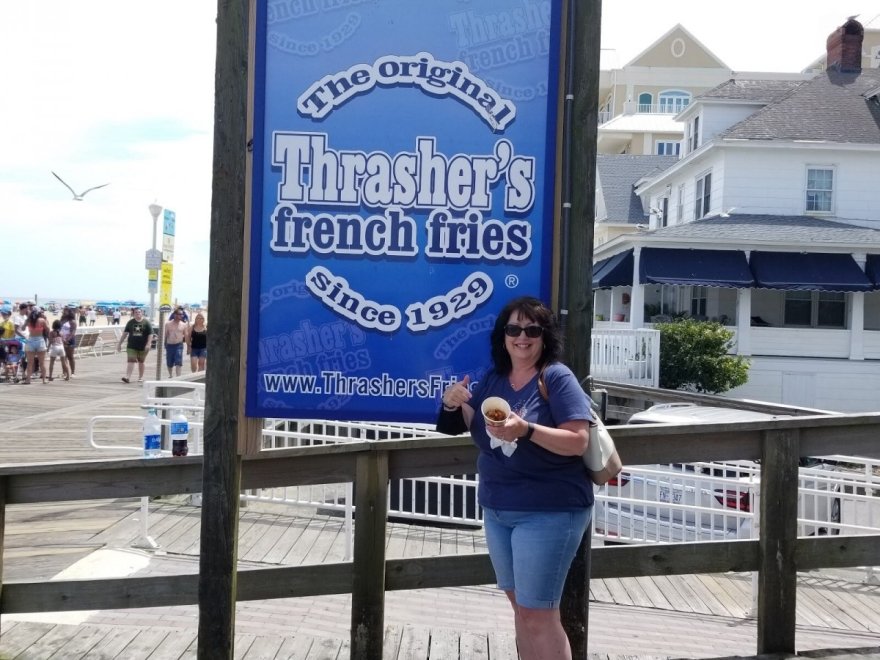 Thrasher's French Fries
0 miles
Opens at 10:00 am
Hours 10:00 am - 10:00 pm
Sunday

10:00 am - 10:00 pm

Monday

10:00 am - 10:00 pm

Tuesday

10:00 am - 10:00 pm

Wednesday

10:00 am - 10:00 pm

Thursday

10:00 am - 10:00 pm

Friday

10:00 am - 10:00 pm

Saturday

10:00 am - 10:00 pm
Enjoy the delicious fried potatoes of Thrasher's® without the lines of the Inlet location! Currently, there are three Thrasher's® boardwalk locations: the original, another at 2nd street, a third at 8th St., and a fourth location in Bethany Beach.
Super Deals
Free Small Bucket of Fries
With the purchase of a large drink.
Valid for one small bucket for one person only. One-time use.
Valid on mobile device only; no paper vouchers will be accepted.
Utsav Srivastava : 4 on 5/30/2023 4:02 pm
This is the first time I saw so long line for just French fries. French fries were good but was it worth the wait? I would say NO. I had to add vinegar and salt myself. So they just prepared fries that I had I add salt etc to get the taste and flavor. They didn't offer any sauce.

Fries were fine but I would say I had Better!

It's famous and you should try it once. Is it great! Hell no!
Utsav Srivastava
1685462523
Thrasher's French Fries
Vincent C ➐ : 5 on 9/12/2023 11:48 pm
I have to admit I was skeptical about this spot. I saw people adding salt and pouring vinegar on the fries BUT it was actually good.

Not my favorite French fry but it was really tasty and something new. Definitely would come here again. Perfect for the beach.
Vincent C ➐
1694562509
Thrasher's French Fries
JL R : 5 on 8/2/2023 4:23 pm
Awesome fries and the best quick service at the beach! Cooked and seasoned perfectly every time! The team is always laughing, cracking jokes, and having fun when we visit. Keep up the great work!
JL R
1690993431
Thrasher's French Fries